Touch the display to start the charging process.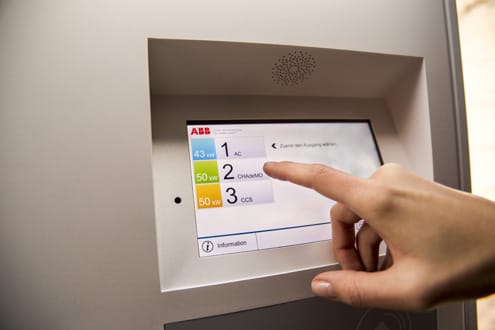 As this charging station has different connections, select the outlet that you require on the display (CCS, CHAdeMO or AC/Type 2 plug).
Insert the plug into the charging socket on the vehicle until it clicks. – In case of CHAdeMO (see image): Take the charging cable from the holder and insert it into your vehicle. The red box at the top of the plug must turn green.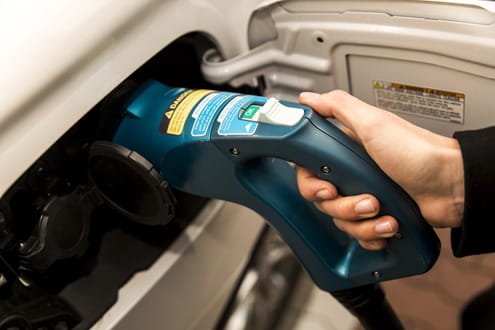 After a successful connection check, the system will ask for authentication with your customer card. Hold your card up to the card reader and wait for another connection check.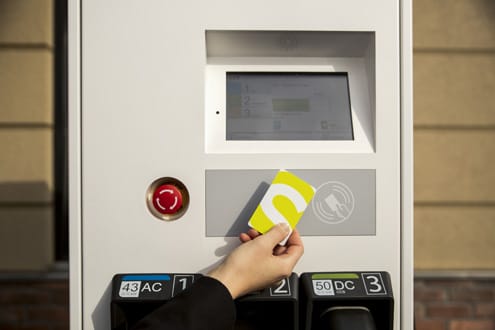 The charging process will start and the battery charge level, remaining charging time, supplied kWh and expired charging time will be shown on the display.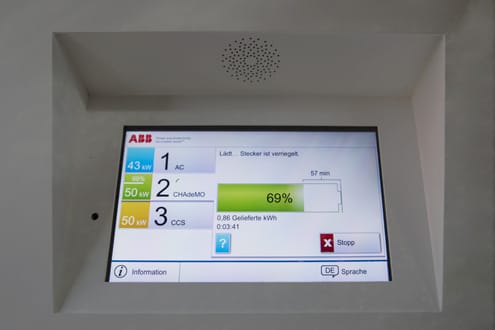 IMPORTANT NOTE
The central locking system must be locked during the charging process for some vehicles. Opening a car door can also cause an interruption to charging. The CCS connection cannot be used if the CHAdeMO connection is already in use – and vice versa.
Press the previously selected outlet (e.g. CCS, ChAdeMO or AC/Type 2 plug) on the display and then press "Stop".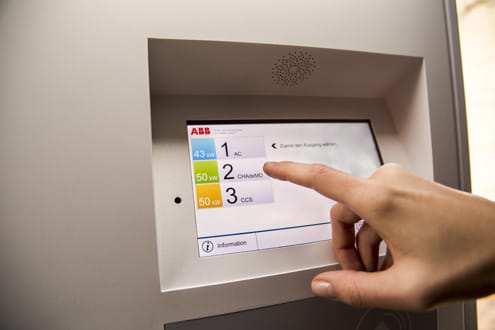 Hold your customer card up to the card reader again.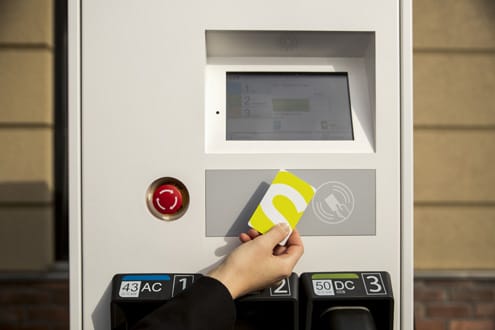 Remove the plug and place it back in the holder. – In case of CHAdeMO (see image): release the plug by sliding the slider forwards.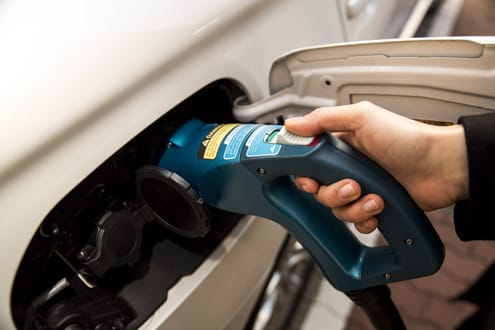 STOP IN CASE OF FAULT
In case of danger, the charging process can be ended at any time by pressing the emergency stop button.
If you have pressed the emergency stop button, please put it back in its original position by pulling and turning.