HANDY FOR YOUR CUSTOMERS – PROFITABLE FOR YOU

Partner Service

Would you like to offer your customers an additional service with a charging station and make some money into the bargain without having to take care of anything? If your answer is yes, we have the right solution for you.
YOUR CHARGING STATION pays for ITSELF
Turn your charging station into a source of revenue! SMATRICS PARTNER SERVICE makes your charging station part of the largest charging network in Austria and beyond. SMATRICS takes care of the entire customer administration and billing tasks. You don't need to take care of anything and your charging station pays for itself.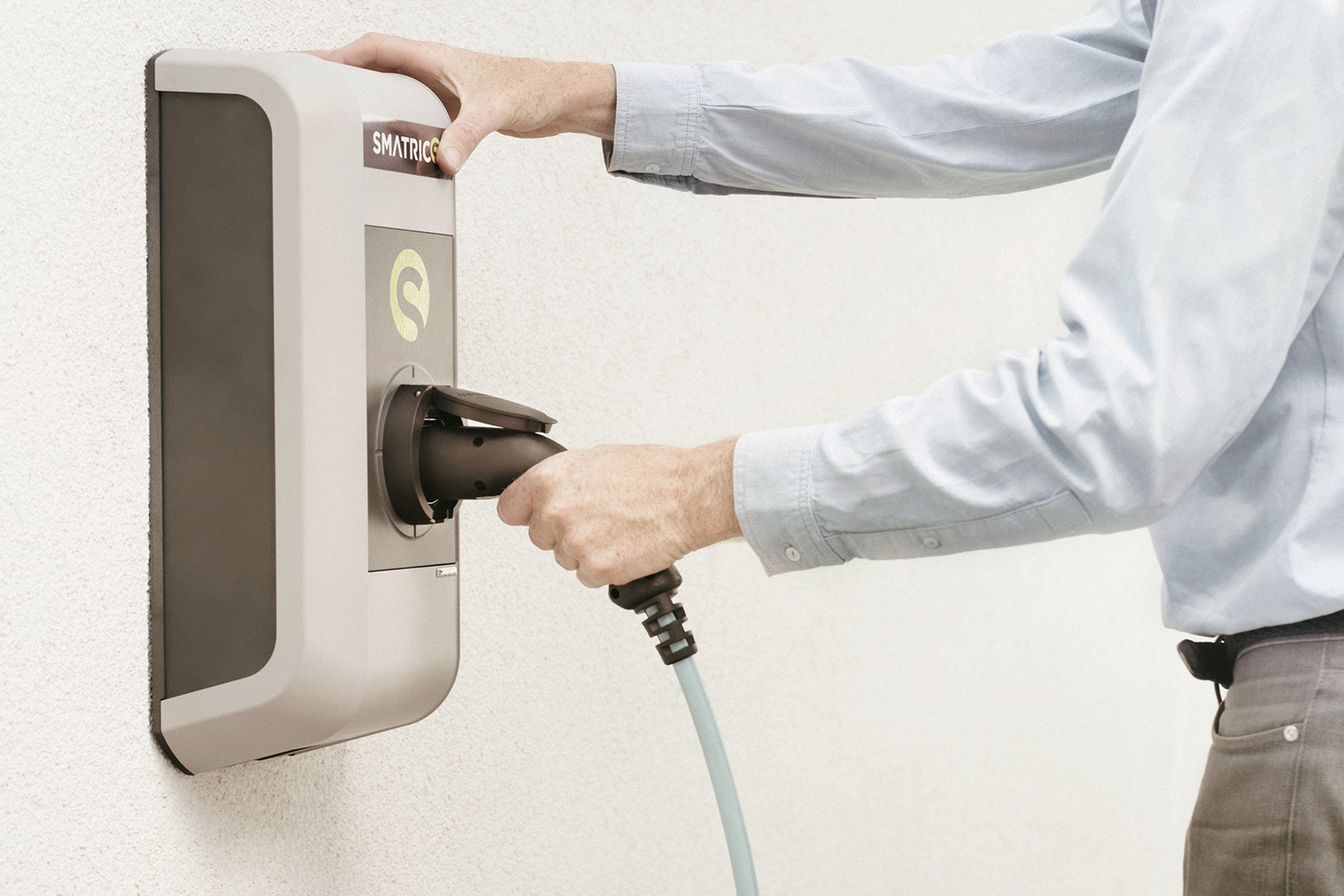 YOUR BENEFITS:
Increase the usage tariff of your charging station
Make money on every charging session, thus amortising your investment
You have no expenditures regarding customer management, customer service and billing
You have no collection risk whatsoever
Upon request, you can capitalise on professional operations management
NO COSTS – FULL SERVICE
With a registered charging station, you can capitalise on the benefits of all our services and incur no additional costs.
INSTANT ACCESS FOR ALL ELECTRIC CAR drivers
Every user can charge their vehicles using a mobile phone, SMATRICS card or other roaming card. You charge your own electric car for free with your personal card.
FREE MARKETING
You charging station is represented where electric car drivers search for them: on our SMATRICS website, on the SMATRICS App and in popular charging station lists.
FREE BILLING SERVICE INCLUDING REIMBURSEMENT
Your customers comfortably pay per credit card – SMATRICS takes care of data and money transfer. You receive a monthly credit of your charging sessions.
Free SIM card
All data is transferred in an encrypted form via GSM module and SMATRICS provides the SIM card.
Free charging reports
You receive an overview of all charging sessions, energy (kWh), charging time and duration.
€ 0,00/month Send your enquiry now & save the activation fee!
Until 31.03.2018 we waive the 99 € activation fee!
SMATRICS RECOMMENDS: PROFESSIONAL OPERATIONS
Professional operations & monitoring
To make sure your charging station is working perfectly 24 hours a day, we offer a service package. The operation is monitored permanently and guaranteed by means of remote maintenance and – if necessary – on-site service (9.90 €/month/charging station plus VAT (instead of 19.90), valid until 31.03.2018) You don't need to concern yourself with anything and your charging station is always ready to use.
CERTIFIED CHARGING STATION
A prerequisite for our PARTNER SERVICE is a charging station that is capable of communicating and compatible to SMATRICS. Of course, professional charging stations are available directly from SMATRICS. Upon request, SMATRICS will take care of the installation.
Professional 24/7 hotline
We are there for you and your charging station's users around the clock.
THIS IS HOW IT WORKS
1.
Order our free PARTNER SERVICE incl. SIM card and QR sticker. In case you don't yet own a compatible charging station, you can purchase one directly at SMATRICS.
2.
Put your charging station into operation and attach the QR sticker.
3.
We connect you to our SMATRICS network.
4.
You receive a monthly credit with all your charging sessions.
CERTIFIED CHARGING STATION
You don't yet own a compatible charging station?
Order one now
Questions & answers
You still have questions about our Partner Service?
Get information now