YOUR WAY TO A TURN-KEY-READY CHARGING SOLUTION

OUR SERVICES

We manage your charging stations, from individual consultation to installation, operation and billing. Our services are perfectly tailored to you and your needs. Click here to discover our offers and services for your electric charging stations.
STATION MANAGEMENT:
PROFESSIONAL OPERATION OF YOUR CHARGING STATION
Behind every charging station is a combination of intelligent technology and smart services that ensure comfortable and reliable operation. Click here to learn how we can help you manage your station in a particularly smart way.
CONSULTATION
Installation
CONTINUOUS SUPPORT
Support
STATION PORTAL
LOAD MANAGEMENT
MARKETING
CONSULTATION
SMATRICS supports you with consultation from day one. We organise and help you with regulatory issues, know all technical regulations and support you in dealing with government incentives.
Installation
We have professional partners all across Austria. Upon request, we can evaluate your existing electric infrastructure and install your charging station in accordance with ÖNORM.
CONTINUOUS SUPPORT
You don't need to concern yourself with anything when it comes to ongoing operations. Expert commissioning and 24-h station monitoring take care of that. To guarantee safety, we also offer remote maintenance and fault clearance.
Support
You can always rely on SMATRICS. Our 24/7 hotline for your users and for you as well as quick on-site fault clearance in the event of a failure make sure of that.
Station portal
Activate and deactivate your stations via your own station portal. Receive information on charging data and station reports on your computer screen.
Load management
Would you like to use your charging solutions efficiently and save money at the same time? Our intelligent control systems regulate how much power gets where and when. It can also be linked with a PV system any time.

Marketing
You are running a charging station and would like to let the electric car community know? Upon request, SMATRICS actively markets your charging station through their marketing channels, newsletter and more.
STATION MANAGEMENT:
WHAT'S BEHIND A CHARGING STATION
Charging stations stand for more than just "filling up" electricity. They embody sustainability and a safe future. With SMATRICS, you can count on comfortable and reliable operation.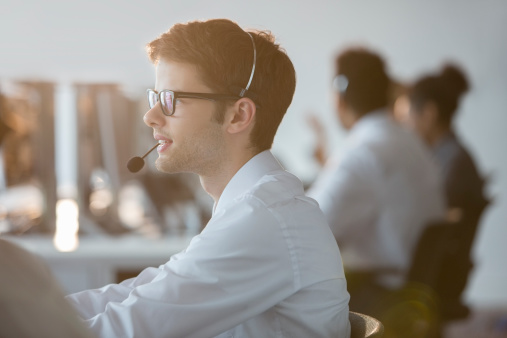 WHO WILL TAKE CARE OF OPERATIONS?
Upon request, SMATRICS takes care of the entire ongoing operations of your charging stations.
Installation and commissioning by experts
24/7 Monitoring and Hotline
Remote maintenance and on-site service by professional partners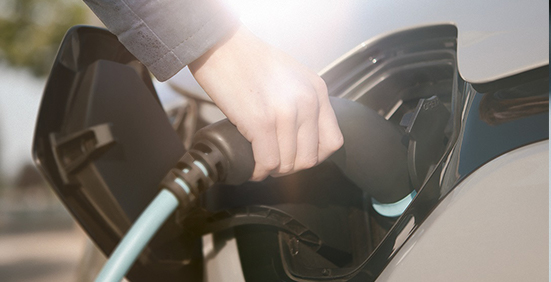 USING POWER EFFICIENTLY
SMATRICS load management guarantees efficient and safe use.
Electricity flows are controlled intelligently
Grid connection costs stay within reasonable limits
PV integration opens up further savings potential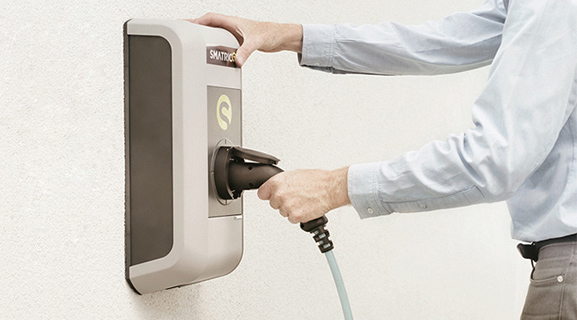 WHICH CHARGING STATION IS RIGHT FOR YOU?
The parameters for optimal charging solutions depend on your requirements. First, you should ask yourself:
How many vehicles are to be charged simultaneously?
What charging speed is required?
What preconditions does the existing infrastructure offer?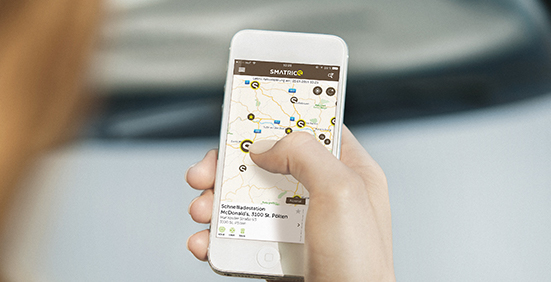 PUT YOUR STATION IN THE LIMELIGHT
SMATRICS helps you maximise your electric charging stations' visitor frequency.
Branding of your charging station with your logo/design
Promotion of your charging station by SMATRICS
Linkage of your station with other charging networks
USER MANAGEMENT:
INTELLIGENT SERVICES FOR YOU AND YOUR CHARGING CUSTOMERS
You have ventured into the future and decided to install an innovative electric charging solution. Click here to learn how to manage your users, make money with your charging station or offer an entire charging network under your name.
Web-App
24/7 user hotline
Tariff management
BILLING
User management Portal
Roaming
White Labeling
Web App
The web app allows users to register, find charging stations, activate the charging process and pay on site, giving them unrestricted and simple access to your electric charging station.
24/7 USER HOTLINE
SMATRICS supports you and your users around the clock. Questions on the charging process, rates or billing modalities are answered immediately.
Tariff MANAGEMENT
You determine, how much or if you want to charge users at all. Upon request, you can define different rates for your user groups.
BILLING
Use different billing options – from cost overviews to be assigned to cost centres or billing data for external users to simple cross-charging. Upon request, SMATRICS can take care of the entire billing process for you.
USER MANAGEMENT PORTAL
Via an online portal, you receive customer data, usage statistics, cost overviews and more – fast and simple. Customer management has never been easier.
Roaming
Charging networks are similar to mobile phone networks. Upon request, your customers are also able to charge their vehicles via the public SMATRICS network as well as through partner networks.
Here is an overview of our roaming partners.
White Labeling
Upon request, we can operate your charging stations under your own brand which includes branded stations, charging cards, user portals, web apps, bills etc.
USER MANAGEMENT:
WHAT SOLUTION IS RIGHT FOR YOU?
With SMATRICS, you decide who is able to charge their vehicles. Company fleets, anonymous users, employees or everybody: SMATRICS offers services and solutions for every possible scenario.
CHARGING OPTIONS
To charge a vehicle, the station must be activated first. This can be done in various ways:
The charging session can be started via mobile phone.
Users can activate the station with their charging or customer cards.
You can activate and deactivate the station for your users manually via an online tool.
WHAT WOULD YOU LIKE TO KNOW ABOUT YOUR USERS?
You determine what user data you would like to receive:
Upon request, only registered users are allowed to charge their vehicles. This way, you receive valuable data for marketing purposes.
Users can register online at any time.
You can make your station available to everybody, anonymously.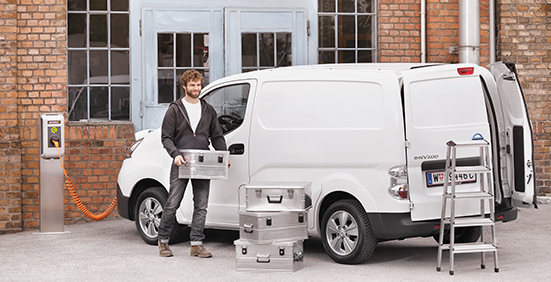 CHARGING YOUR OWN FLEET VEHICLES
Are you using your charging station for your internal fleet? In this case, every company vehicle is given a charging card. Your employees don't have to pay to charge vehicles at the company's own charging stations. Accruing electricity costs can easily be assigned to internal cost centres or departments.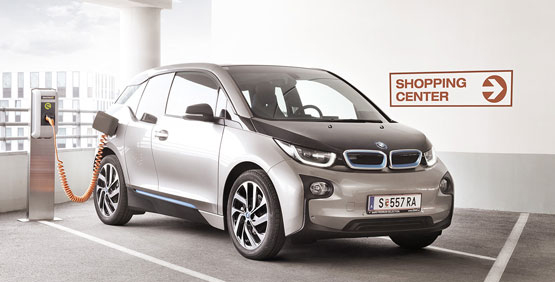 CHARGING STATIONS AS A SERVICE FOR CUSTOMERS OR GUESTS
Would you like to make your charging station available to customers, guests or visitors? You decide whether you want to offer free charging as a special service or want to contribute to your value creation chain with a designated rate.
PAYMENT OPTIONS
You decide whether users have to pay for the charging services and also how much they are.
Tariffs can be specified freely.
Your users can pay online per credit card or PayPal.
SMATRICS directly bills the user or creates a cost overview for you to settle yourself.
INDIVIDUAL CONSULTATION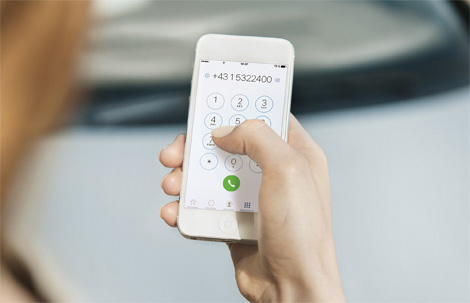 Martin Syllaba, our expert for business and municipality solutions answers all your questions. Don't hesitate to call us or send us an e-mail at projekte@smatrics.com.