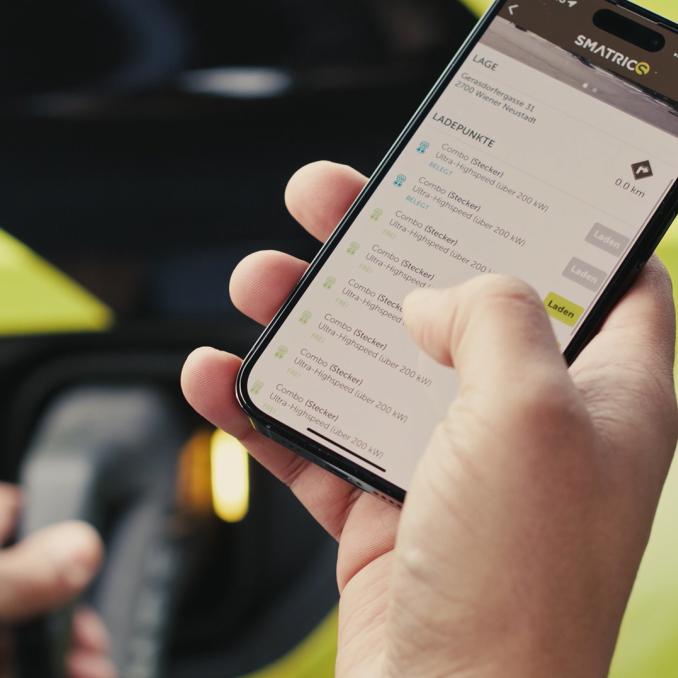 Charge easily & quickly - with the mobile charging app from SMATRICS.
The best charging app* in Austria for Android & iOS
Download now for free: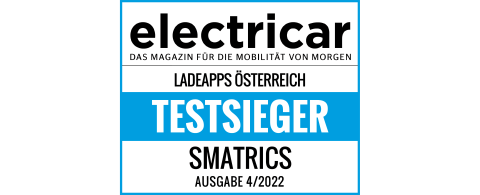 * SMATRICS charging app is test winner in the large charging app test 2022 by electricar magazine.
Features of the SMATRICS charging app
Frequently asked questions about the SMATRICS mobile app
You can find more information on using the SMATRICS app in our charging FAQs.
No, both the SMATRICS app for iOS and the SMATRICS app for Android are free.
If you are using the app for the first time, please create your personal SMATRICS account. You can then log in with your e-mail address and your self-chosen password.
After logging in, you can select a SMATRICS EnBW station via the map view or the list view. In the detailed view of the charging station, select the appropriate charging point with the "Load" button.
Charging can only be started if the selected charging point is free and the plug symbol is green. If the vehicle is connected to the charging station, simply press the "Start" button to start the charging process.
Charging sessions get terminated by clicking on the "Stop" button. After charging is complete, it is displayed under "Last charges".
Important: If charging was started via the SMATRICS app, it must also be ended in the app. A combination of the different activation methods (by customer card or via app) is not possible.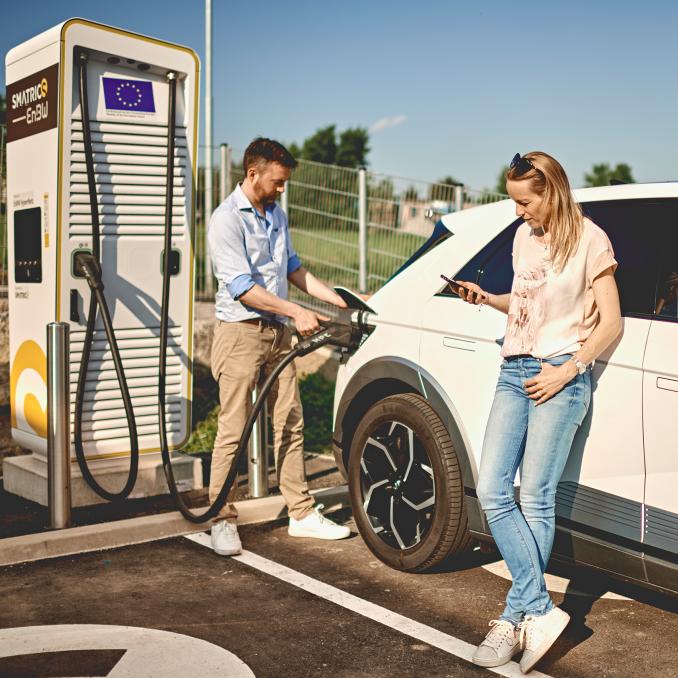 More information for charging network customers
Do you have any questions?
We are glad to be there for you!
If you were not able to find an answer to your question in our FAQ, the SMATRICS service team will be happy to help you:
by e-mail to info@smatrics.com (please note: if there is an increased volume of e-mails, it may take up to 3 working days to process your e-mail)

by phone via +43 5 031 351 855 (Monday to Thursday from 9:00 am to 5:00 pm, Friday from 9:00 am to 3:00 pm)