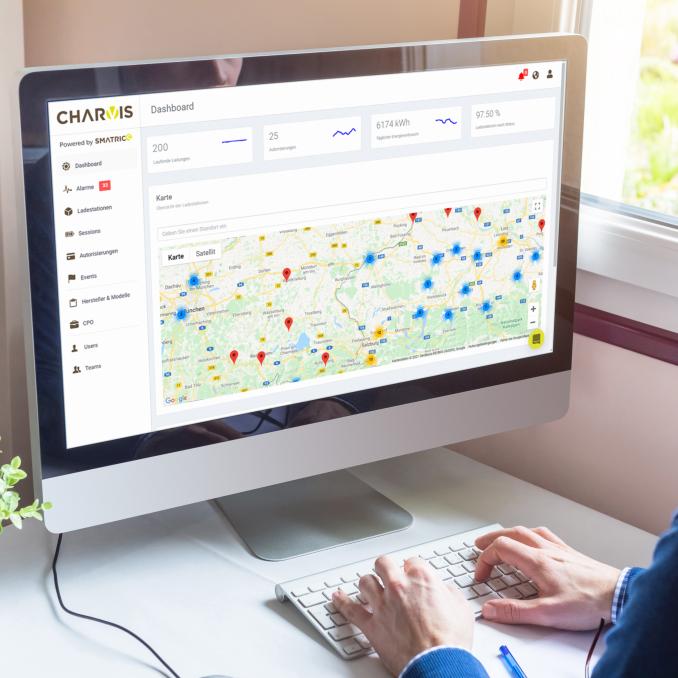 Load management of charging infrastructure
Intelligent energy management with dynamic load distribution
Load management for charging infrastructure offers operators of charging solutions numerous advantages:
Existing grid connection capacities can be utilized optimally

Expensive peak loads are avoided, including the load consumption of home consumers & producers

Additional charging infrastructure can be added at any time due to modular design
Load management for e-mobility charging solutions in action
Innovative companies rely on SMATRICS for the efficient energy & load management of charging infrastructure
Bild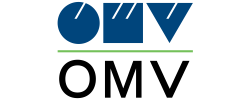 OMV
Bild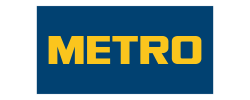 METRO
Bild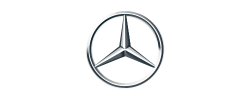 Mercedes Benz
Efficient power measurement & dynamic load balancing
Energy meters enable bidirectional power measurement directly at the measuring point - precise, continuous and in real time.
The power distribution is dynamically adapted to the respective power requirement:
If there is sufficient power, vehicles are charged with maximum power.
If less power is available, the charging system reduces the power.
The phasing of the charges thus avoids unbalanced loads and intelligently distributes the energy.
Intelligent load management briefly explained
Ronald Lausch, CSO SMATRICS, on the advantages of intelligent load management (in German):
Bild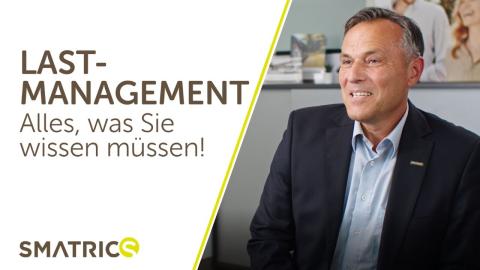 Frequently asked questions about load management
You can find more information about our software solutions and e-mobility services in our B2B-FAQs.
Depending on the selected hardware, the available power can either be distributed over up to 40 or up to 200 charging points. These charging points can in turn be grouped into up to 15 charging groups/clusters. In this way you can easily and efficiently replicate the actual building installation.
Yes, you can set individual load limits for each cluster separately.
With the dynamic load management from SMATRICS you can create up to 15 groups of charging points.
The EM420 from TQ is used as energy meter.
Various versions of the KEBA M20 are used as the controller.
Yes, other (large) consumers can have a major impact on the charging capacity of charging infrastructure.
If the power available at the measuring point is not sufficient to operate all charging points at the minimum value (6 A per phase / 4.2 kW), charging is paused on a rotating basis at individual charging points.
In the event of connectivity problems between the wall boxes, the power of each charging point is automatically reduced to the minimum value, provided that the total available power covers this. In order not to exceed the available power, some charging points are otherwise regulated to 0 A.
Other software solutions for e-mobility
SMATRICS offers intelligent software solutions for all areas of electromobility
Are you interested in a tailor-made solution for dynamic load management?
 We are happy to advise & assist you:
This website wants to load "Hubspot". This service requires the cookie category "Statistics" to be enabled.
You can find more details about the services and cookies used in the .