YOUR PERSONAL CHARGING STATION
The SMATRICS wall box is your personal charging station for safe and secure, quick and efficient charging at home or on the premises of your company. SMATRICS is available to you from A to Z. From the install check to clarify the conditions on site to installation and commissioning right up to additional charging cables for all commercially available connections.
Basic BOX
The perfect introduction to secure and efficient charging. Ideal for easy charging at home or at businesses that want to make their charging station available to employees. Just attach it, and that's it.
Professional BOX
The smart BOX from SMATRICS. You determine who is allowed to do the charging. Charging data can be retrieved online and used for reimbursement. On request, SMATRICS takes on the operation and invoicing for you.
Basic MOBILE UNIT
Turn any household outlet into your charging station – from a normal CEE 7/4 socket to a high-voltage socket. The basic MOBILE UNIT from SMATRICS always gets out the greatest-possible charging capacity.
Professional MOBILE UNIT
If you want to charge anywhere and everywhere, a SMATRICS Professional MOBILE UNIT is just the right thing for you. Using state-of-the-art communication technology, you see all charging information immediately on your mobile phone – regardless of which socket your electric car is being charged from.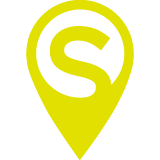 Charging network
Austria's largest and densest network of charging stations at a glance.
Show stations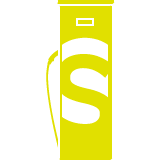 Charging guide
Step-by-step explanations for all SMATRICS charging stations.
Download