Bild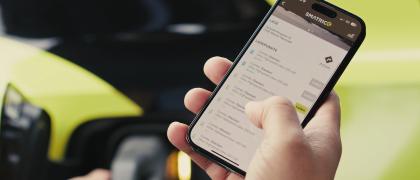 Erstellungsdatum: 28.09.2022
connect Test: SMATRICS is e-mobility provider 2022
SMATRICS was able to convince all along the line in the charging network test 2022 of the magazine connect and secured the top position in the category of e-mobility providers.
This is the fourth time that connect magazine has scrutinised the quality of fast charging stations. In addition to charging network operators and e-mobility providers from Germany, Austrian providers were also put under the microscope in this year's test - with brilliant success for the duo SMATRICS and SMATRICS EnBW.
Dense charging network & roaming partners throughout Europe
The comprehensive SMATRICS EnBW High Power Charging network in Austria convinced the testers of connect, as did the numerous roaming partners of SMATRICS in the EU.
This makes cross-border charging of e-vehicles in many European countries as convenient and simple as possible for SMATRICS EnBW charging network customers.
Up-to-date data plus intuitive operation
The constantly updated data on the availability of charging points stood out in particular - users are informed almost in real time about the status and availability of charging stations and keep track of active and completed charging processes.
The intuitive control of the SMATRICS mobile app was also highlighted, as was the simple operation of the charging stations and the easy-to-understand charging instructions.
More information