Bild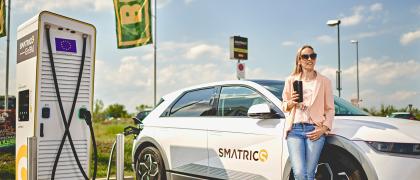 Erstellungsdatum: 17.05.2023
Phase-out of combustion engines in 2035: The future is electric
*Update 02/16/2023, 12:30 pm: The European Parliament has decided that from 2035 only cars with climate-neutral drives may be newly registered. For vehicles with petrol and diesel engines, this will definitely be the end of 2034. This also applies to vehicles that run on synthetic fuels - the previously envisaged back door is thus closed. With regard to heavy commercial vehicles, politics and business are still discussing possible solutions from 2040 onwards.
*Update 06/29/2022, 10:00 am: The EU Council of Ministers has decided to accept the draft of the EU Parliament. This means that the end of combustion engines from 2035 has been decided. Unfortunately, contrary to what was originally planned by the EU Parliament, a back door for synthetic fuels remains open.

If the decision of the EU Parliament is also accepted by the governments of the member states of the European Union within the next few weeks, car manufacturers will have to reduce their average fleet emissions compared to 2021
by 15 percent by 2025,
by 55 percent by 2030 and
by 100 percent by 2035.
This amounts to a ban on the sale of new cars with internal combustion engines.
With their decision, MEPs followed parts of the EU Commission's "Fit for 55" climate package, which further underlines Europe's focus on sustainability.
Hauke Hinrichs sees both opportunities for the whole of Europe and confirmation for the work of SMATRICS in this legislative signal: "This far-reaching decision will provide a further boost in e-mobility. We are perfectly positioned here with our growth course and will implement the ecosystem for the necessary charging infrastructure with our partners."
For companies that are also making their contribution to climate neutrality in Europe and want to invest in the mobility of the future today, SMATRICS offers tailor-made fleet solutions.