Bild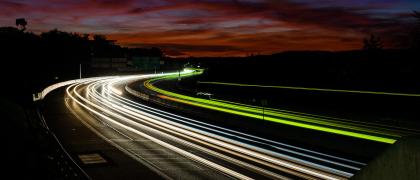 Erstellungsdatum: 12.07.2023
EU decides to expand charging infrastructure by 2026
On July 12, 2023, the Parliament of the European Union passed a new law regulating the mandatory expansion of charging infrastructure for e-vehicles in Europe. The law passed in Strasbourg is also part of the EU's climate pact.
Charging infrastructure expansion for e-cars & heavy-duty traffic
The law stipulates that public charging stations for e-vehicles must be available along all major roads in the EU at least every 60 km by 2026. 
In addition, the law includes Europe-wide requirements for the further development and expansion of infrastructure for electric heavy-duty traffic: By 2028, charging solutions for trucks are to be created every 120 km.
Requirements for payment for charging
In addition to the Europe-wide expansion of the charging infrastructure, the EU Parliament also adopted new requirements for the payment of charging processes at public charging stations:
Charging operations at charging points above 50 kW must be billed by kWh if the charging operation is carried out via ad hoc payment method.
The possibility of card payments must always be guaranteed as an option in the future.
A new chapter of e-mobility in Europe
The EU Parliament's legislative resolution creates Europe-wide specifications that standardize the project management of new charging infrastructure and the operation of charging solutions throughout Europe. This medium and long-term harmonization of legal requirements for the expansion, operation and density of charging infrastructure provides clarity and benefits both e-mobility companies & e-mobilists throughout Europe.
Further information on e-mobility & charging infrastructure development