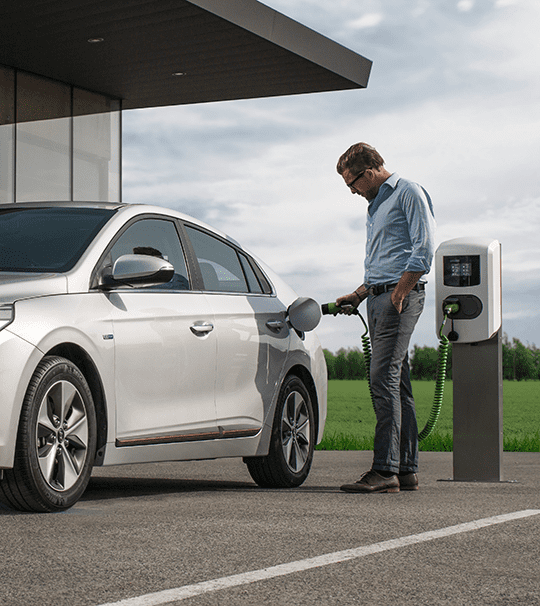 With your own charging network, you present your brand to the outside world in a very visible manner and offer your customers added value precisely where they need it most. If desired, SMATRICS can take care of everything in the background, from the operation to the billing.
Open up your stations not only to your personal customers of your own public utility, but also increase your utilisation rate by offering this service to all electric car drivers. Vice versa, your customers can also charge in other networks and you profit from this – SMATRICS roaming makes it possible.
As a public utility, increase your own product portfolio with E-mobility products and services for retail and industry customers. The need is increasing at an above-average rate, in particular in the business segment.
Charging should be efficient and convenient. SMATRICS offers a wide range of products for charging internal company or external vehicles (e.g. residents, tourists). Access is granted easily via a charging card or mobile phone.
Charging is a complex issue. In order to avoid resource bottlenecks, make use of the capacities of your own public utility right where they are most effective. As for the rest, you can sit back, relax, and outsource it. The modular SMATRICS portfolio can be adjusted to suit your requirements.