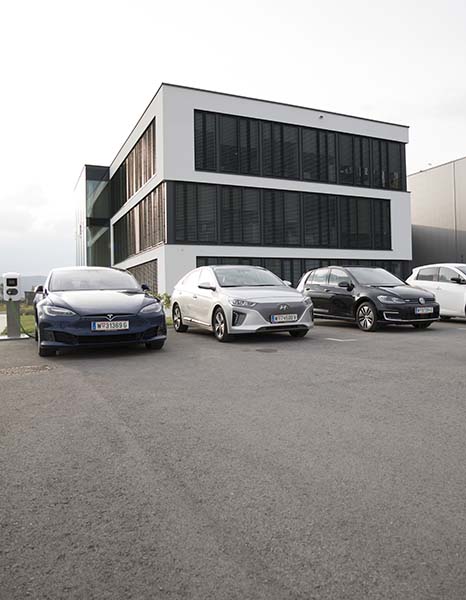 Who are the users? It all depends on whether vehicles from your own company vehicle fleet, customers or external users are charging. You yourself define the pricing. The internal expenditures are assigned to specific cost centres, while you actually make a profit from external users
Save on connection costs. Intelligent charging ensures that your existing electro-installations are used to optimum effect. This avoids increased connection costs and additional structural changes. SMATRICS load management makes charging efficient and cost-effective.
Easy access to charging. Charging should be straightforward. To do so, for example, your employees can use a charging card that is assigned to the corresponding cost centres. Other users, such as customers and guests, can charge conveniently using the mobile app.
Charge even while on the go. In order to ensure that the e-cars in your vehicle fleet can charge even when you are on the go, SMATRICS provides its own network and partner networks throughout the whole of Austria, with over 1,000 charging points.
Secure operation. The operation – from the maintenance to the customer hotline – can, if desired, be taken care of by SMATRICS. You don't have to worry about a thing.
Flexible solutions. A charging solution should be expandable. After all, E-mobility is taking on increasing significance. This ensures that you are well equipped in the future when the time comes to expand your vehicle fleet.